The fall re-opening plan is posted on the website. Go to ocosta.org, then click "menu". From here you will go to the Fall Re-Entry Planning Tab and the Plan is under "Ocosta Re-Opening Plan" A zoom meeting is planned for August 5 at 6:30pm.

It's a Parade!! Teachers will be out parading through our community tomorrow (Friday) for the last day of school!! See the route they will take below: WESTPORT 8:30-9:30 Leave school, head north on Montesano Right on Spokane Left on 2nd G Street Left on Elizabeth Left Montesano Right Washington Left Raineer Right Oregon Left Broadway Cross Ocean Left Grant Left Montesano Montesano to Dock St Left Westhaven Drive Left Nyhus Left Dock to Monetsano Right on Wilson turns into Forest Left on Veterans Right on Broadway Right on Newell Right on Surf Street Left on Ocean, go through round about back track to Forest Left on Forest Left on on Chehalis Right on Montesano OCOSTA 9:30-10:15 Montesano to Shell Station Left on SR 105 Right at Wildwood Trailer Park - take first left, to make loop on front road of park Right on to SR 105 At John's River take right fork off road Left at stop sign Left at Johns River Road Right on SR105 Left at Rustermeyer Road Left into Rustemeyer Trailer park loop Right on Rustemeyer Road Left on SR 105 SR 105 to stop sign at Twin Harbors State Beach GRAYLAND 10:15-10:45 Left on SR 105 Right on Chester Left Marine Drive Right SR 105 Left Grange Right on Cranberry Rd Left on County Line/Smith Anderson Rd Right on Evergreen Left on SR 105 to North Cove Right on Warrenton Cannary Road Left on Douglas Right Pine Right Terri Left Warrenton Cannary Rd Right Seabreeze Left Whipple Right SR 105 to TOKELAND TOKELAND 10:45-11:30 Right Tokeland Road Right Mermaid Left Lagoon Left Dexter Left Breezy Right Mermaid Right Tokeland Drive Kindred Ave to end of Tokeland, Loop on to Emerson Left on 3rd Right on Kindred Kindred turns into Tokeland Road Left on SR 105 North to Westport Y END PARADE

Mekenna and Evalyn have signed to play softball at GHC next school year. Both have played for Ocosta for the past five years. Coach Barnum is very proud of them, as they are leaders both on and off the field.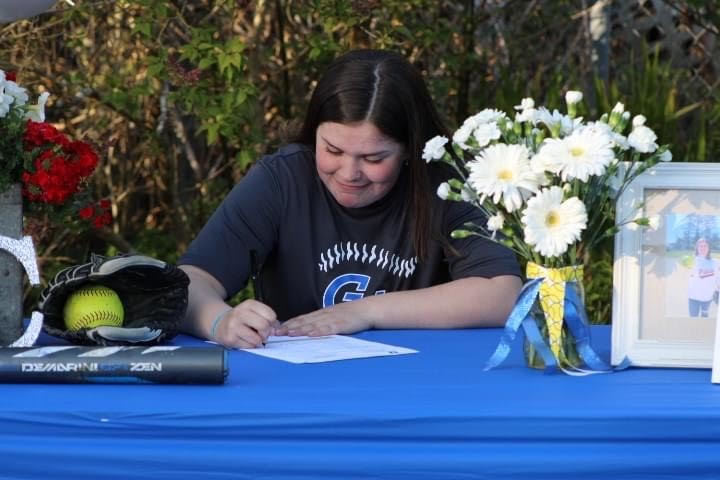 Friday Night Lights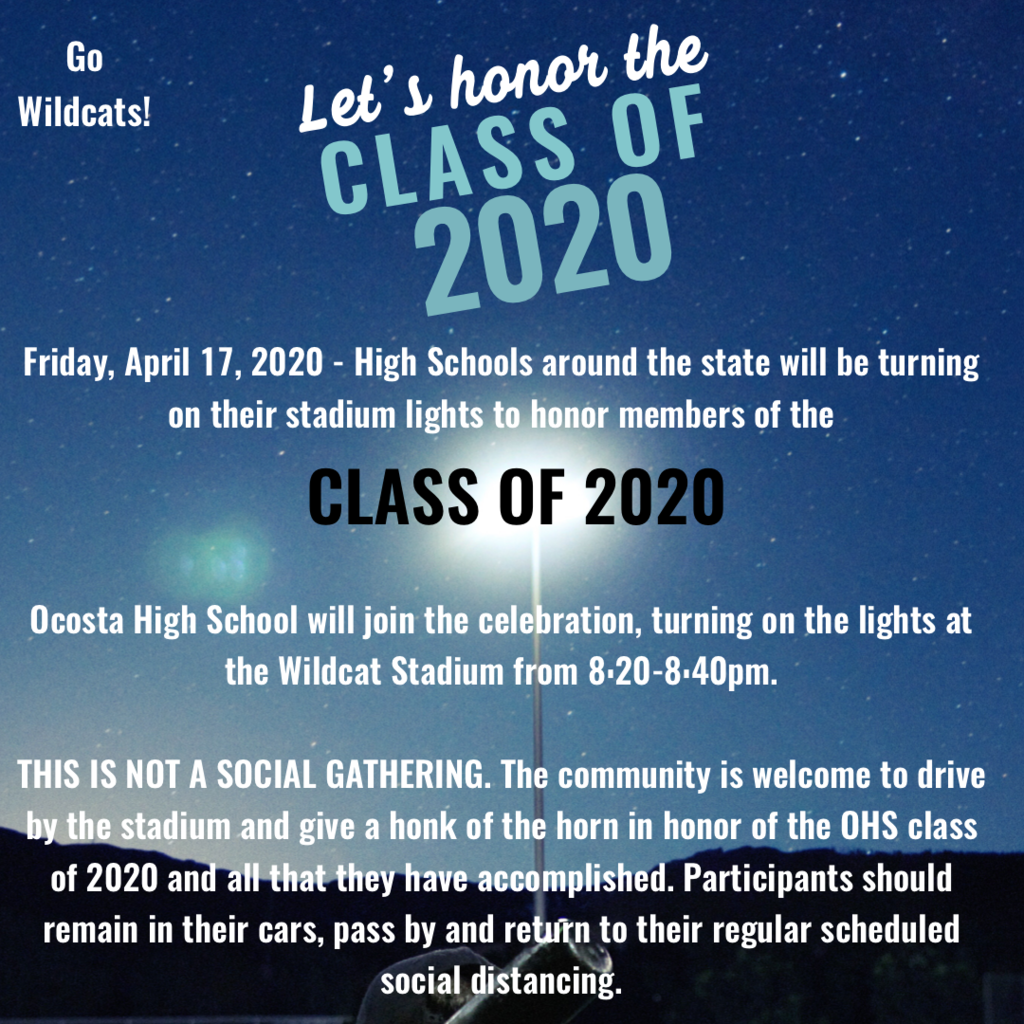 Congratulations to Emily Snider and Layne Martin. Both are Seniors at Ocosta and will graduate in June. This week they have committed to play Volleyball at South Puget Sound Community College in Olympia next school year. Both Emily and Layne have played Volleball for Ocosta and club volleyball throughout Western Washington. Coach Barb Rasmus is very proud of their accomplishment. ​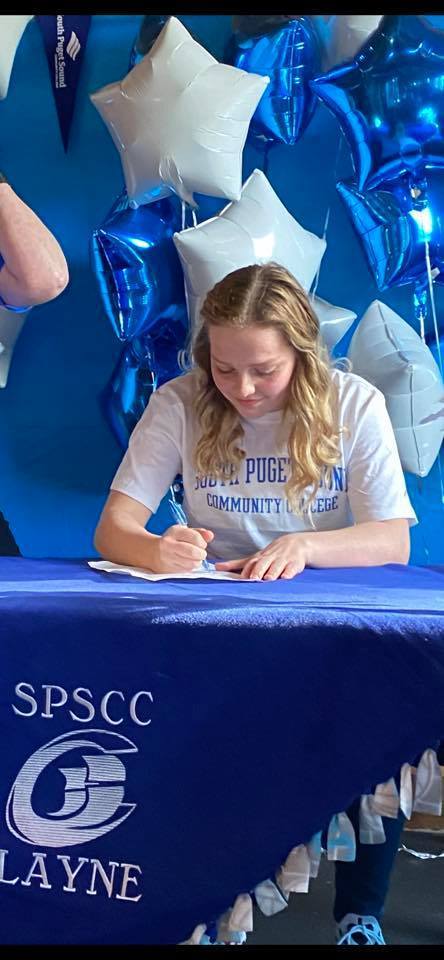 Continued Learning for Ocosta Jr/Sr High. Please go to the Ocosta Website and got to Covid19 Information, then click on COVID 19 Updates. There is a letter "High School Online Learning" which all families need to read regarding learning opportunities for our students.

Chromebooks that have been reserved are going out with bus drivers today, Friday, with meal distribution. We only had a limited supply. As we are able to locate more devices for distribution, we will work to get them to the students.

The ASVAB test that was scheduled for Friday for juniors and seniors has been cancelled. Testing will take place at a later date and time for the class of 2021.

The Ocosta School District will begin meal distribution on Thursday, March 19. School vehicles will deliver grab and go meals to every child up to 18. The child must be at the stop to receive the meal. We will use our Wednesday, Late Start Times to deliver meals.

Please go to the Ocosta Web Page for Information on our school closure beginning March 17. ocosta.org There is also updated information on the Ocosta Elementary School and Ocosta Jr/Sr High Facebook pages.

Wednesday, March 11 is a late start. There is no morning preschool. Breakfast begins at 9:35 and class begins at 10:00. Buses run 1 hour and 45 minutes later than normal.

Junior High Track started today! Interested in joining? See Mr. King.

High School Winter Sports Banquet is at 6:30 in the high school commons tonight, March 9.

Thank you to the Fife High School Bands and Choirs for their spectacular performances today.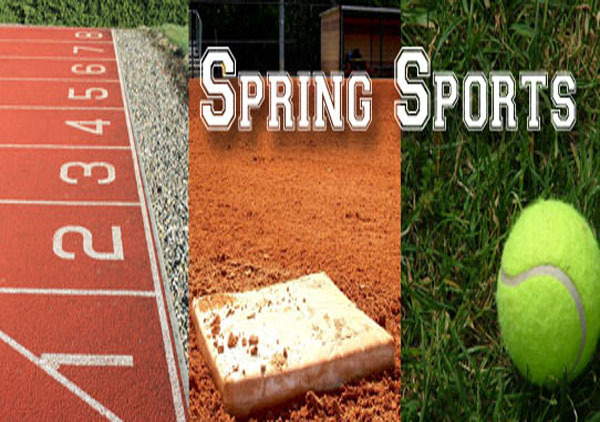 Read Across America Family Fun Night will be on February 27, 2020 from 5:30-7:00 pm in the elementary school. Come have dinner and read books! Pajamas are encouraged! The whole community is invited.

Congratulations to Harley Figueroa and Dylan Hollingsworth, They will be competing at the Mat Classic this weekend at the Tacoma Done. Gage Grigsby and Zane Dunham will also be attending as alternates. Way to go Wildcat Wrestlers!

The Migrant PAC meeting is scheduled for 4:00 today, February 18 at the district office.

Congratultions to our Boys Basketball team for their win over Morton/White Pass. They will play this Wednesday in Castle Rock at 7:30pm vs Wahkiakum.

Monday is President's Day. No School.