EDIT MAIN
21st Century CoMmunity Learning center (21st CCLC)
After School Program
---
Please call 360-268-5086 if you have questions about the Ocosta Extended Learning (OEL) program or the Ocosta Lighthouse Project (OLHP).
**NOW HIRING AFTER SCHOOL STUDENT MENTORS**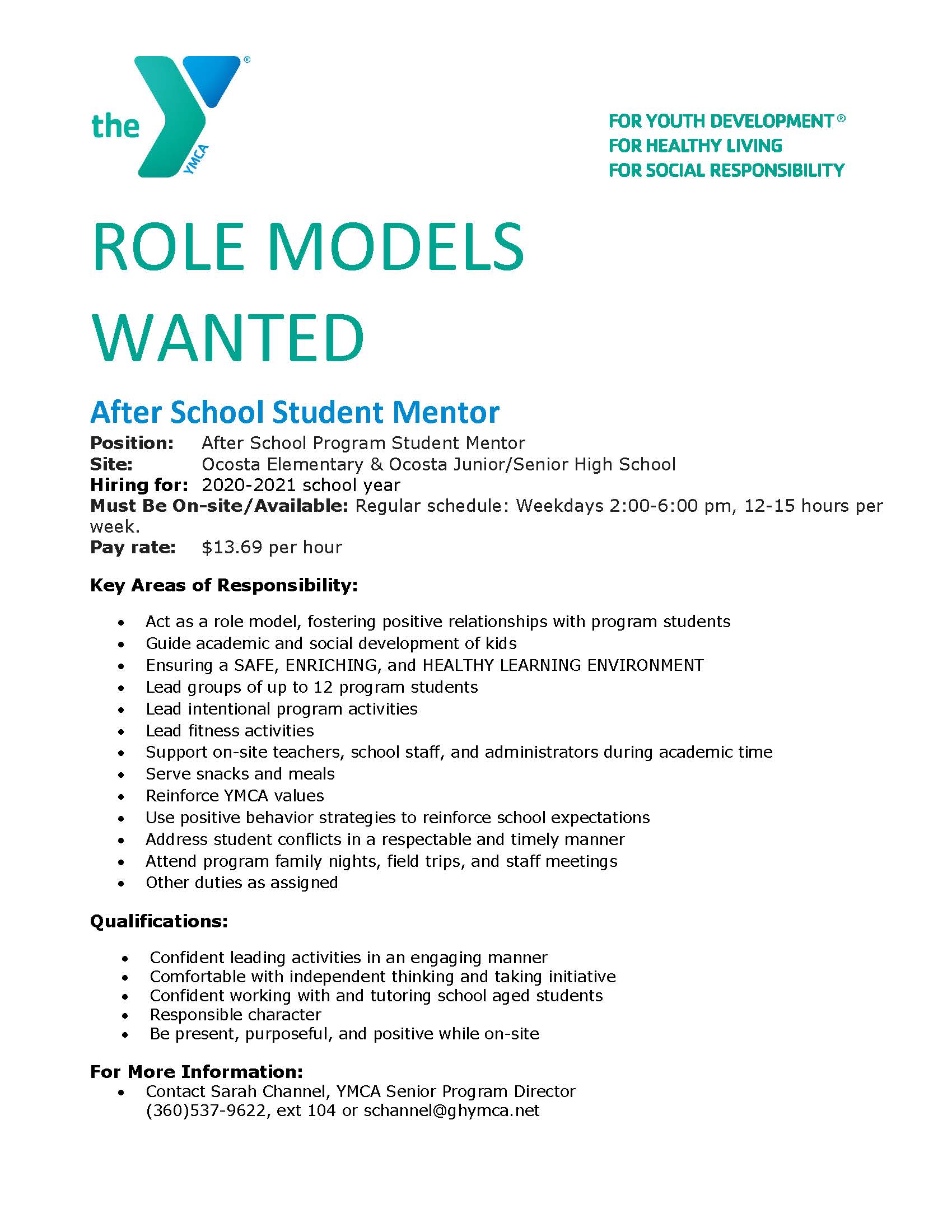 ---

Thank you to The Bridge Music Project for helping students produce music. All ideas, rhythms, and words to the songs were created by the students over an 8-week virtual workshop. Great work, everyone! Follow the YouTube links to listen to their creations:
---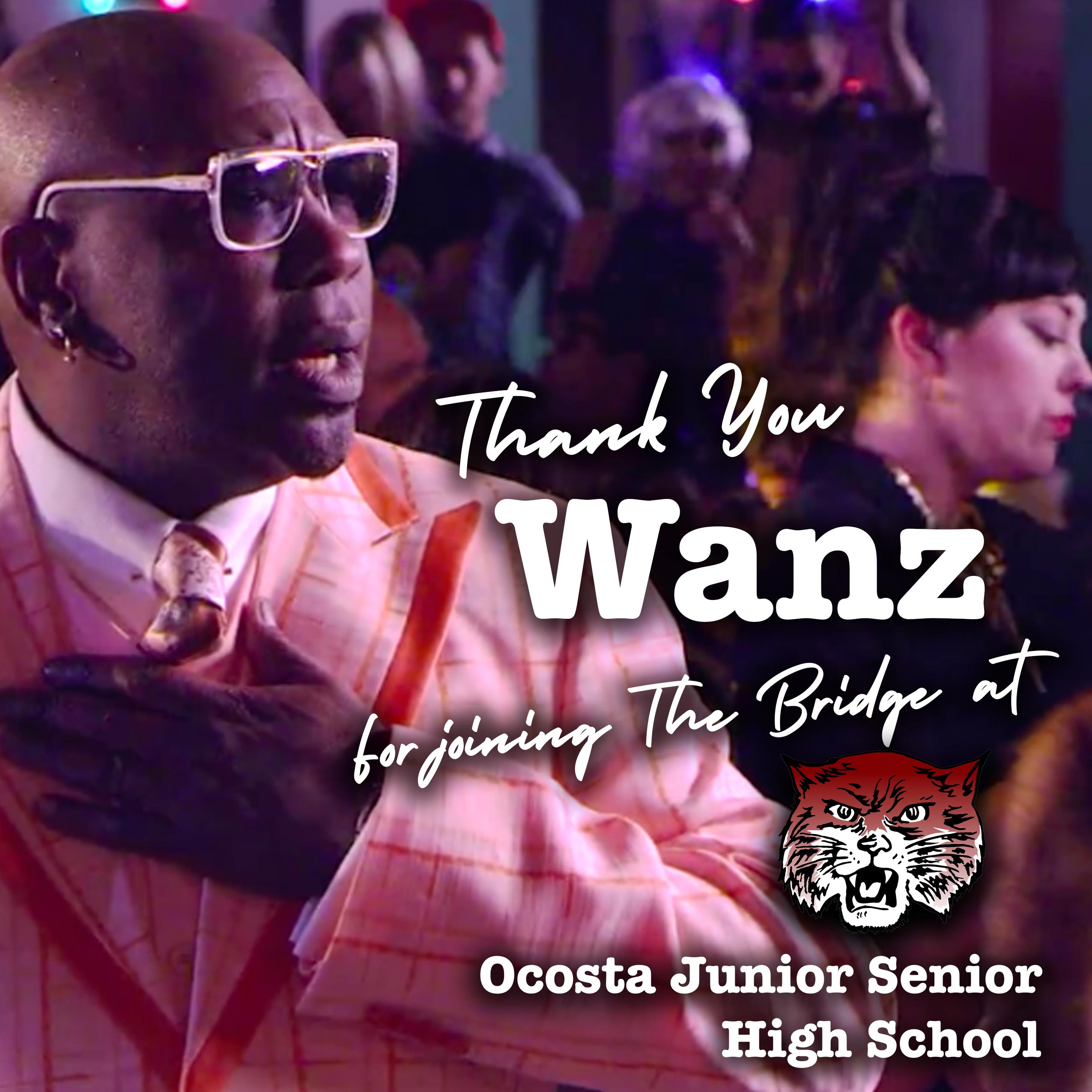 ---
**UPCOMING EVENTS**
GH Beyond Survival is hosting an open Q & A Session for parents on Thursday, April 15th @ 6 pm, on Google Meets. GH Beyond Survival has partnered with the After School Program to provide two classes to our community:
1. Parents C.R.E.A.T.E. class: Community-based prevention program focused on parents, provides tools to spot and prevent abuse.
2. A class for students in 7th-12th grade, will be happening during After School Program. Topics: Personal safety, bystander effect, healthy relationships, self-esteem, resilience, and more!
The info session on April 15th will help answer questions about either of the upcoming classes.
Questions? Contact Molly Zinkle @ mzinkle@ocosta.org 360-268-9125 x 3005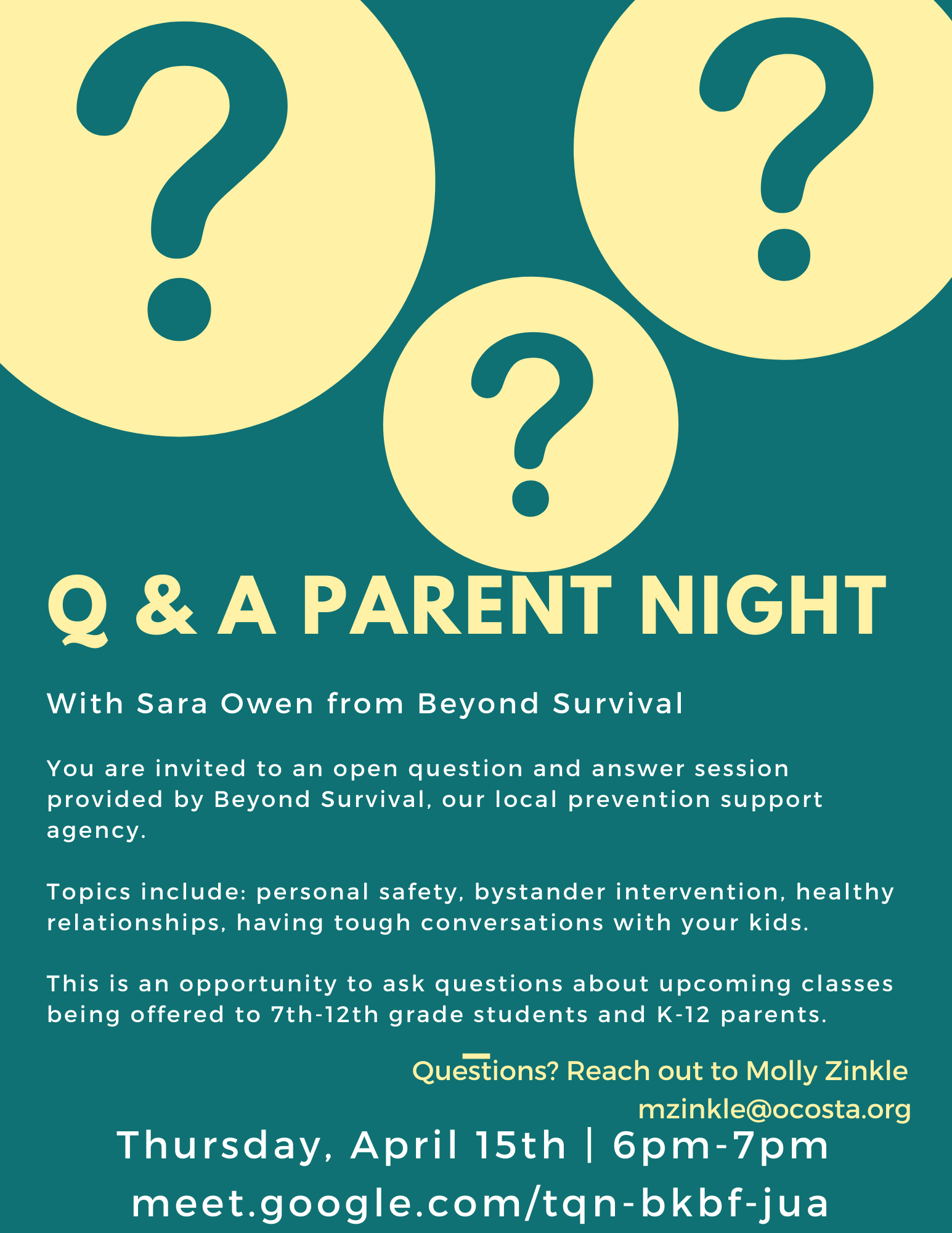 ---
Thinking about college? Ocosta Extended Learning is hosting an Essay Writing Workshop taught by Emily Ehrlich, who has assisted hundreds of students in the college application process.
Please register for this event by contacting Molly Zinkle at mzinkle@ocosta.org or (360)268-9125 x 3005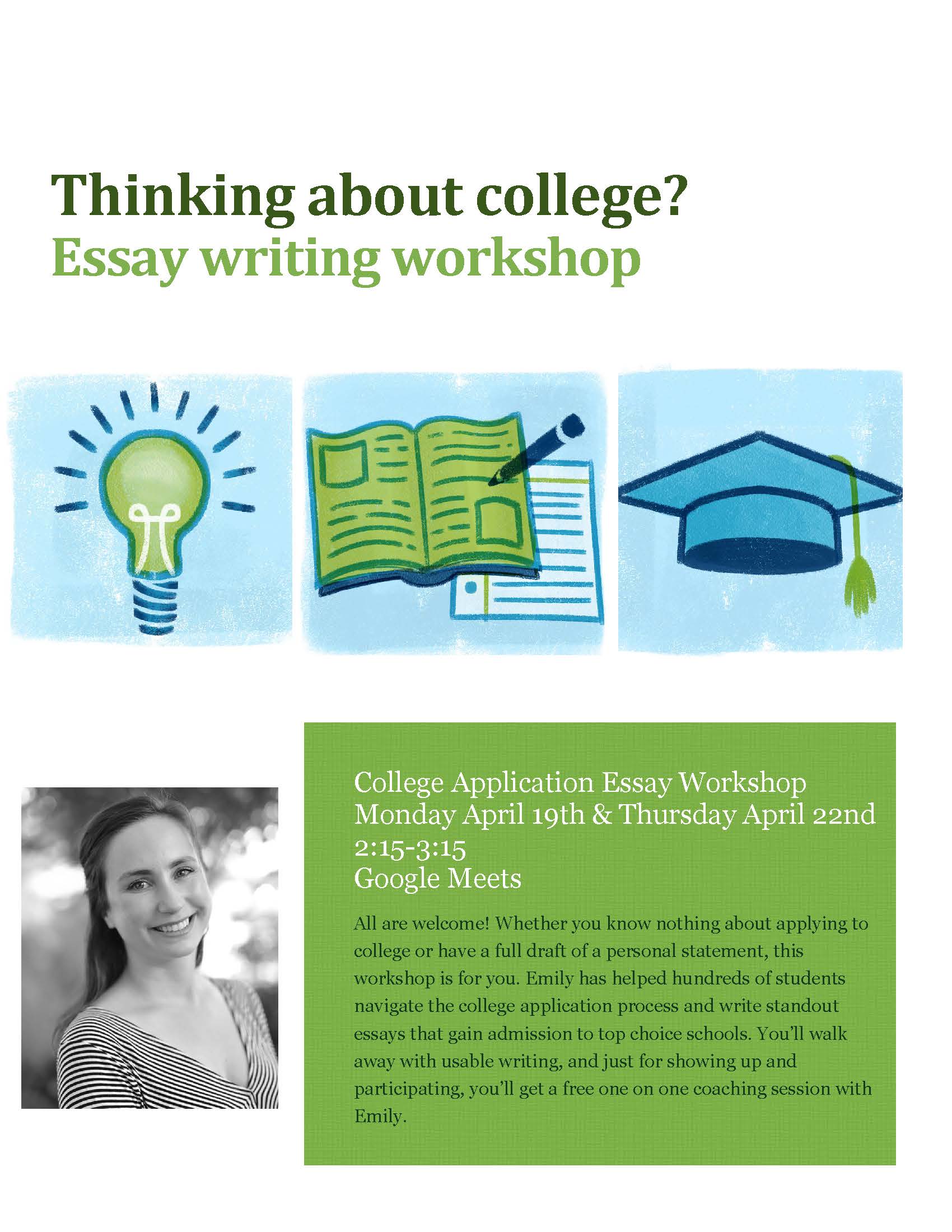 ---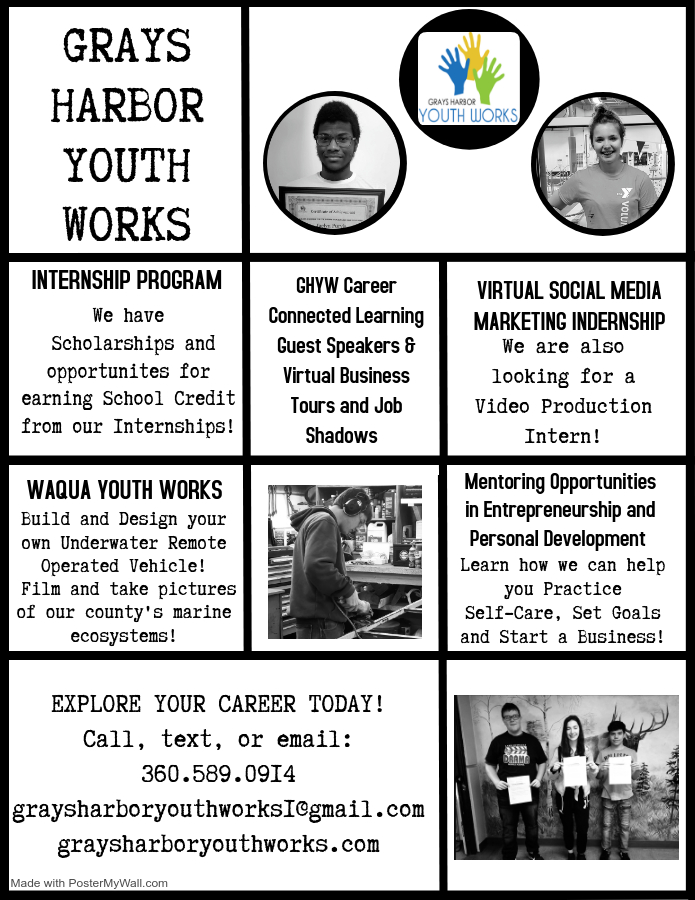 ---